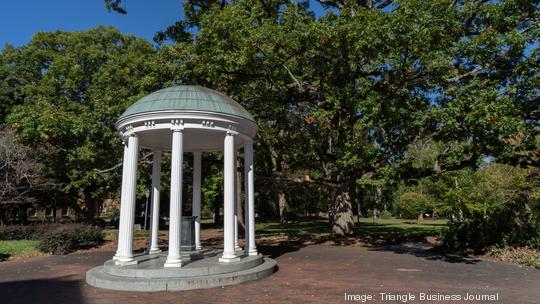 Mehmet Demirci
---
After bootstrapping for nearly two years, the CEO of a UNC-Chapel Hill spinout developing gene therapies has received some financial support.
In March, GeneVentiv Therapeutics was one of two companies to receive a $50,000 grant through a life sciences startup program called KickStart Venture Services from UNC's Innovate Carolina. A few months later, GeneVentiv has secured $250,000 from the North Carolina Biotechnology Center in the form of a strategic research loan.
This the first outside funding to support the pre-clinical company since it launched with CEO Damon Race and licensed technology from UNC in October 2020. The money will help the company bridge what's called the valley of death in drug development, where a program has shown some promising results but it's still too early for investors to take a chance with venture capital.
"I put my skin in the game first and upfront," Race said. "It's the joy and terror of being an entrepreneur."
Nearly two years ago, Race, who has more than 25 years of experience in the commercial side of pharmaceuticals and some investment experience, formed the company after licensing gene therapy technology developed by Dr. Chengwen Li, the company's co-founder and scientific advisor. This is the company's lead therapeutic program, which is called GENV-HEM.
Aside from Race and Dr. Li, the company includes a scientific advisory board and two funding contingent positions: a vice president of regulatory affairs and a vice president of manufacturing.
The company's lead program is a gene therapy intended to treat patients with hemophilia A or B with or without inhibitors. Hemophilia is a bleeding disorder in which a patient's blood doesn't clot properly. Some patients who receive a weekly infusion as treatment for hemophilia can develop an inhibitor, which is when the immune system produces antibodies as a response to the treatment and therefore prevents it from being effective.
Race said GeneVentiv's lead program is the first potential therapy for patients with hemophilia A or B with or without inhibitors.
"It's really innovative, and potentially very disruptive, Race said.
Last year, the company secured orphan drug designation for the program from the U.S. Food and Drug Administration, which is a status given to novel drugs or biologics that treat a rare disease or condition that affects fewer than 200,000 people in the U.S. The designation qualifies sponsors for certain incentives, including tax credits for qualified clinical trials, user fee exemptions and potentially seven years of market exclusivity after approval.
The company is focused on working through nonclinical studies on this lead program as it looks to strike a development deal with a partner who would carry the program into clinical trials. Race said he's been involved in conversations with multiple potential partners who requested the company complete some additional work to further de-risk the asset before signing a deal. The recent $300,000 the company secured will cover the cost of those studies.
Race said the company expects to complete these nonclinical studies in 15 months, but could strike a development deal any time during that process. After securing a deal, it would take about 18 months to complete additional studies and develop a package to submit an Investigation New Drug application to the FDA to begin clinical trials.
Proceeds from a development agreement would give the company some financial resources to invest in its second asset, a gene therapy program it recently added to its pipeline that is also based on UNC technology. The company is developing this program, called GENV-001, to treat hemophilia arthropathy, a common complication of hemophilia caused by repeated bleeding into a patient's joints. This can lead to patients needing joint replacements, which can be complicated for patients with hemophilia.
"Being able to prevent this could be very promising for these patients," Race said.
---