Scientific Advisory Board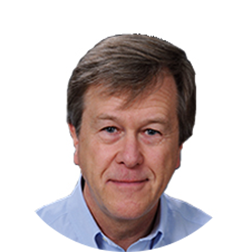 David Lillicrap, MD, FRCPC – Member
Queen's University, CA
David Lillicrap, M.D., FRCPC is a renowned expert on the molecular aspects of the hemostatic (coagulation) system and a Professor in the Department of Pathology and Molecular Medicine at Queen's University, Kingston, Canada. He is the recipient of a Senior Canada Research Chair in Molecular Hemostasis. In 2013, he was elected to the Fellowship of the Royal Society of Canada. Dr. Lillicrap is a member of the World Federation of Hemophilia's (WFH) Medical Advisory Board and a past Chair of the WFH's Research Committee. He is a past Chairman of the International Society on Thrombosis and Haemostasis' (ISTH) Scientific and Standardization Committee and is a current member of the Council of ISTH. Between 2008-2014 he served as an Associate Editor of Blood and is currently Co-Editor-in-Chief of the Journal of Thrombosis and Haemostasis. Dr. Lillicrap's research interests are centered on molecular aspects of the hemostatic system, with a particular emphasis on the potential of molecular genetics and molecular biology to address questions relating to pathological hemostasis. Studies range from an investigation of the mechanisms regulating production of the adhesive hemostatic protein, von Willebrand Factor, to the development of strategies for gene therapies for the inherited bleeding disease, hemophilia.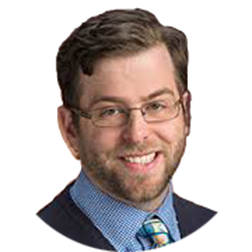 Ben Samelson-Jones, MD, PhD – Member
Children's Hosp of Philadelphia
Benjamin J. Samelson-Jones, M.D., Ph.D., is an attending physician in the Division of Hematology at Children's Hospital of Philadelphia (CHOP). He is an Assistant Professor of Pediatrics at the Perelman School of Medicine at the University of Pennsylvania. He is board certified in hematology/oncology and pediatrics. He specializes in treating children with bleeding or clotting disorders, sickle cell disease, and other blood disorders. His research at CHOP helped establish the gain-of-function coagulation factor IX variant Padua as the standard transgene for gene therapy for hemophilia B. His current research focuses on gene therapy for hemophilia, the biochemical basis of coagulation, and the immune responses to hemophilia therapies.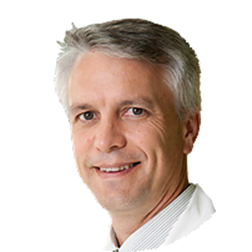 Steven Pipe, MD, PhD – Member
Univ of Michigan
Steven Pipe, M.D., is a pioneering clinician-scientist recognized for his expertise in hemophilia and coagulation disorders. Dr. Pipe is a Professor and the Laurence A. Boxer Research Professor of Pediatrics and Professor of Pathology at the University of Michigan, Ann Arbor, Michigan, USA. He is the medical director of the Pediatric Hemophilia and Coagulation Disorders Program and medical director of the Special Coagulation Laboratory. His clinical interests include bleeding and thrombotic disorders and congenital vascular anomalies. Dr Pipe also directs a basic research laboratory investigating coagulation factor VIII and the molecular mechanisms of hemophilia A. He was the 2015 recipient of the Leadership in Research Award from the National Hemophilia Foundation. He has served on the Board of Directors for the Hemostasis and Thrombosis Research Society, as Chair of the Board of Directors for the American Thrombosis and Hemostasis Network and currently as Chair of the Medical and Scientific Advisory Committee to the National Hemophilia Foundation.
Linda Couto, PhD – Member
Consultant
Linda Couto, Ph.D., joins GeneVentiv's SAB as an independent consultant, following a recent position as Head of Pharmacology and Toxicology for Spark Therapeutics. Dr. Couto brings over 25 years of adeno-associated viral (AAV) vector-mediated delivery of therapeutic genes to GeneVentiv's SAB. Dr. Couto's pre-clinical development of AAV vectors spans multiple therapeutic areas including hematology, ophthalmology, audiology, and infectious disease. Her pre-clinical development expertise includes non-clinical pharmacology, biodistribution and toxicology. Dr. Couto has authored multiple non-clinical modules to support applications at development stages from IND to BLA and MAA, including Luxturna, the first gene therapy licensed in the US for a genetic disease.