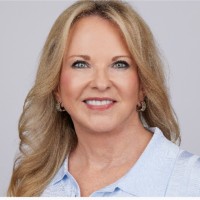 Deborah Wild
Deborah Wild is an accomplished C-Suite BioPharma Executive with 30+ years' experience leading large groups including manufacturing, supply-chain, quality assurance, quality control, validation, regulatory affairs and client and business management. She has earned a strong reputation for leading high growth and effective turnarounds by transforming organizations and equipping them with strong business leaders and partners.
Deb's prior roles include Chief Executive Officer at Cellipont Bioservices, Chief Quality and Regulatory Affairs Officer, Chief of Staff and Client Business Management at Paragon BioServices/Catalent Gene Therapy where she was part of executive leadership team that led to the successful sale of the business to Catalent. Prior to this, she was VP of Quality Systems at Polynoma and VP of Manufacturing and Supply Chain at Victory Pharma. She also spent 17 years at Genentech in various leadership roles in Manufacturing Operations, Supply Chain and Quality.  Deborah was deployed during Desert Storm and is a US Army Veteran and is a graduate of Austin Peay State University.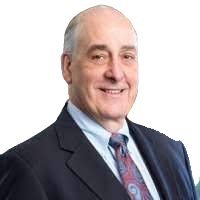 Robert Baffi
Robert Baffi brings more than 30 years of biologics manufacturing experience, including pioneering and establishing innovative methods for large-scale, high-yielding gene therapy production. During a 23-year tenure at BioMarin Pharmaceutical Inc. and as President of Global Manufacturing & Technical Operations he was responsible for overseeing manufacturing, process development, quality, logistics, engineering, and analytical chemistry.
Dr. Baffi served 14 years at Genentech, Inc., primarily in the functional area of quality control. Prior to Genentech, Dr. Baffi worked for Cooper BioMedical as a Research Scientist and at the Becton Dickinson Research Center as a Post-Doctoral Fellow. Dr. Baffi has contributed to the approval and commercial success of 30 products and a dozen patents covering diverse technologies. He serves on the board of Neurogene Inc., Bionic Sight and Mosaic ImmunoEngineering and is a venture partner with Samsara BioCapital. Dr. Baffi received a Ph.D., M. Phil., and a B.S. in biochemistry from the City University of New York and an M.B.A. from Regis University.