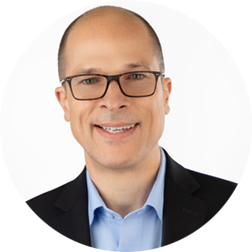 Damon R. Race, MBA, CLP, CMT – CEO
Mr. Race is the President and CEO of GeneVentiv Therapeutics. Mr. Race is responsible for advancing GeneVentiv Therapeutics' business and product candidates. Mr. Race has over 25 years of commercial pharmaceutical, public and private investment experience. Mr. Race earned his B.S. in Biology from George Mason University and his MBA from Duke University's Fuqua School of Business. Mr. Race holds the Certified Licensing Professional® designation from the Licensing Executive Society, is a Chartered Market Technician® Charterholder and holds the FINRA Series 65. Mr. Race serves in a number of board, advisory and volunteer roles.
Paris Margaritis, DPhil – Consulting CSO
Dr. Margaritis is the Consulting CSO of GeneVentiv Therapeutics. Dr. Margaritis received his doctorate degree from the University of Oxford (U.K.) and has more than 25 years of experience in AAV gene therapy for hemophilia with special focus on hemophilia with inhibitors. He has worked extensively with all the animal models of hemophilia, bridging coagulation factor biochemistry with transgene engineering and AAV-delivery. After his doctorate, his work at the Children's Hospital of Philadelphia was the first to demonstrate the use of a gene-based Factor VIIa bypass strategy for the treatment of hemophilia (with/without inhibitors) in mice and dogs with hemophilia. Continuing as a faculty at the University of Pennsylvania, he led international, pharma-sponsored, collaborative work that demonstrated the amelioration of bleeds in hemophilic rats using AAV gene therapy with Factor VIIa or Factor VIII transgenes. He was also first to demonstrate the correction of coagulation Factor VII deficiency, an orphan disorder, in a large animal model using AAV gene transfer. He continued his research at the Center for Advanced Ocular and Retinal Therapeutics (University of Pennsylvania) where he currently serves as a Director of Translational Programs in Dr. Jean Bennett's laboratory. He coordinates biotech-sponsored ocular AAV gene therapy programs whose INDs have been FDA-approved or are maturing through the pre-clinical stages. In addition to his research efforts, Dr. Margaritis continues to be a contributing member of the major hemostasis and gene therapy Societies and has served as a reviewer for the major Journals in the field.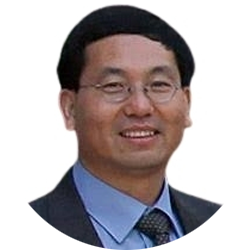 Chengwen Li, MD, PH.D. – Co-Founder, Scientific Advisor
Dr. Li is a Scientific Advisor to GeneVentiv Therapeutics. Dr. Li is a scientific co-founder of GeneVentiv and invented the company's gene therapy for hemophilia through his work at the Department of Pediatrics at UNC-Chapel Hill. Dr. Li leads the company's efforts in rare disease gene therapies, codon optimization and minimizing host immune response to our proprietary AAV vectors. Dr. Li received his MD/PH.D degree from Peking Union Medical School and completed his post-doc in Jude Samulski's lab. Dr. Li has published over 70 AAV-related manuscripts in peer-reviewed journals.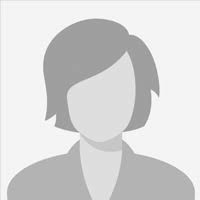 Funding Contingent – Vice President of Regulatory
Regulatory affairs professional with over 20 years in the pharmaceutical/biotech industry. Strategic nonclinical, regulatory and scientific expertise across different therapies including small molecules, peptides, proteins, monoclonal therapies, gene and cell therapies.  Successful leader and key contributor to nearly 100 drug development programs through the entire life cycle from IND-enabling through marketing authorization/licensure and post-marketing. Broad therapeutic expertise including analgesia, neurology, psychiatry, gastroenterology, hematology, infectious diseases, metabolic diseases, and oncology. The VP of Regulatory has substantial experience developing products for orphan indications and for serious and life-threatening diseases, including design of accelerated clinical and nonclinical programs where appropriate, orphan drug designations, breakthrough therapy designations, and regenerative medicines disease therapy designations. Funding Contingent – Vice President of Manufacturing
Dedicated Operations professional with over 15 years of industry experience. Proven leader of site and matrix organizations, including MSAT, MFG, and CMC Program Management. Our Vice President of Manufacturing brings a robust understanding of manufacturing operations to support drug substance and finished product; including cell culture, fermentation, purification processes, and drug product development for monoclonal antibody and gene therapy programs. Substantial experience defining, driving, and implementing strategic projects, programs, governance processes, and innovative solutions at site and global levels.