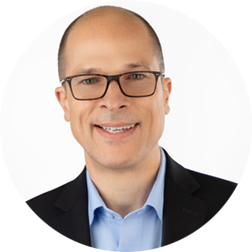 Damon R. Race, MBA, CLP, CMT – CEO
Mr. Race is the President and CEO of GeneVentiv Therapeutics. Mr. Race is responsible for advancing GeneVentiv Therapeutics' business and product candidates. Mr. Race has over 25 years of commercial pharmaceutical, public and private investment experience. Mr. Race earned his B.S. in Biology from George Mason University and his MBA from Duke University's Fuqua School of Business. Mr. Race holds the Certified Licensing Professional® designation from the Licensing Executive Society, is a Chartered Market Technician® Charterholder and holds the FINRA Series 65. Mr. Race serves in a number of board, advisory and volunteer roles.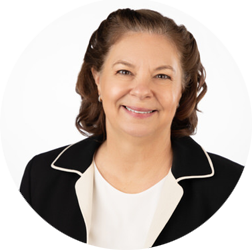 Audrey Sharbaugh, RN, PH.D – Vice President, Clinical Development
Dr. Sharbaugh is the Vice President of Clinical Development for GeneVentiv Therapeutics. Dr. Sharbaugh leads the company's clinical development programs and is responsible for the progression of product candidates through clinical trails to FDA approval. Prior to joining GeneVentiv Therapeutics, Dr. Sharbaugh has successfully progressed five new compounds from discovery to FDA approval at biopharmaceutical companies including Salix Pharmaceuticals, Gilead and Glaxo Welcome. Dr. Sharbaugh received her PH.D. in biochemistry from North Carolina State University, holds an BS in Psychology from the University of Maryland and Associate Degree in Nursing from Mount Aloysius Junior College. Dr. Sharbaugh is featured in 19 publications under her former name, Audrey L. Shaw.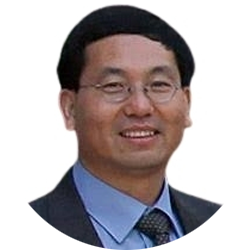 Chengwen Li, MD, PH.D. – Co-Founder, Scientific Advisor
Dr. Li is a Scientific Advisor to GeneVentiv Therapeutics. Dr. Li is a scientific co-founder of GeneVentiv and invented the company's gene therapy for hemophilia through his work at the Department of Pediatrics at UNC-Chapel Hill. Dr. Li leads the company's efforts in rare disease gene therapies, codon optimization and minimizing host immune response to our proprietary AAV vectors. Dr. Li received his MD/PH.D degree from Peking Union Medical School and completed his post-doc in Jude Samulski's lab. Dr. Li has published over 70 AAV-related manuscripts in peer-reviewed journals.